Mainstream Digital PCR Has Arrived
Accessible Absolute Quantification
Digital PCR has been widely adopted for sensitive applications such as copy number variation and rare target detection for which the lower limit of detection excludes qPCR as a viable solution. However, due to limitations in the platforms currently available for digital PCR, such as inadequate throughput, high cost per sample, and extensive hands-on time, researchers have yet to justify the time and cost associated with transferring more mainstream applications over from qPCR. 
The CONSTELLATION® Digital PCR System breaks these barriers to adoption with a plate-based and high-throughput workflow that mimics contemporary qPCR.  
Two Distinct Plate Types Accommodate A Vast Range of Throughput and Sensitivity Requirements
The CONSTELLATION offers distinct plate types designed to accommodate a wide range of throughput and dynamic range requirements of applications from gene expression analysis to rare mutation detection. For higher throughput applications such as gene expression analysis, plates that accommodate 96 samples will provide partitioning into 8000 microfluidic chambers per sample. For more sensitive applications, such as rare mutation detection, plates that divide 24 samples into 36,000 partitions per sample will be available.
| Plate Type | Samples/Plate | Partition/Samples | Plates/Run | Target Applications |
| --- | --- | --- | --- | --- |
| High-Dynamic Range | 24 | 36,000 | Up to 8 | Rare-Target Detection, High CNV |
| Standard | 96 | 8,000 | Up to 8 | CNV, Gene Expression Analysis, SNP Analysis, Monitoring CRISPR Edits |
Microplate-based Technology
In addition to the throughput and analysis capabilities of the system, the CONSTELLATION also provides genomics researchers with a more familiar workflow than other existing digital PCR systems. Since the system is plate-based, the addition of sample, master mix, and primers can be performed just like in qPCR workflows, enabling researchers to more easily transfer their current multiplex qPCR assays to digital PCR. Additionally, a plate based system is more amenable to automated sample preparation, and FORMULATRIX intends to couple the capabilities of the MANTIS® Liquid Handler, a reagent dispenser designed to dispense primers and enzymes, enabling high-throughput, reproducible, and efficient sample preparation, with the new digital PCR platform.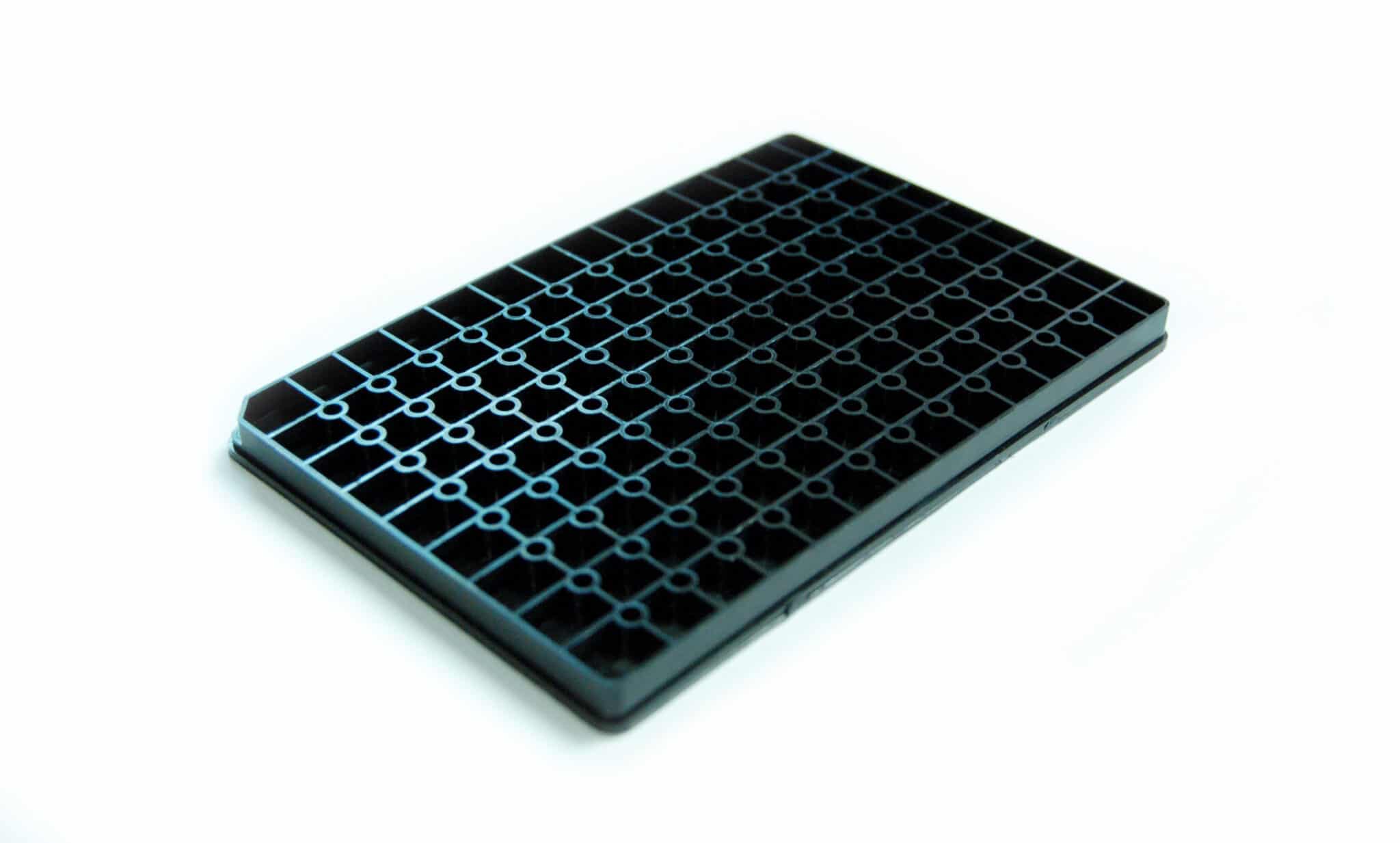 High-throughput Multiplexing
The CONSTELLATION integrates partitioning, thermal cycling, and imaging into a single fully automated instrument that takes users from sample to answer in under one and a half hours for a single plate. With up to five channel filters, the CONSTELLATION is the first ever digital PCR system to offer five color multiplexing making it a high-throughput platform capable of displacing qPCR as the method of choice for high-throughput quantification of nucleic acid targets.
Simplified Sample Prep for Sample-to-answer Quantification

[[[["field9","contains","US"]],[["show_fields","field7"]],"and"]]
[[[["field9","contains","US"]],[["show_fields","field7"]],"and"]]