Coming Soon from FORMULATRIX®
Imagine an automation platform where all alignment between robots is performed with machine vision and all components are modular, space efficient, and infinitely scalable.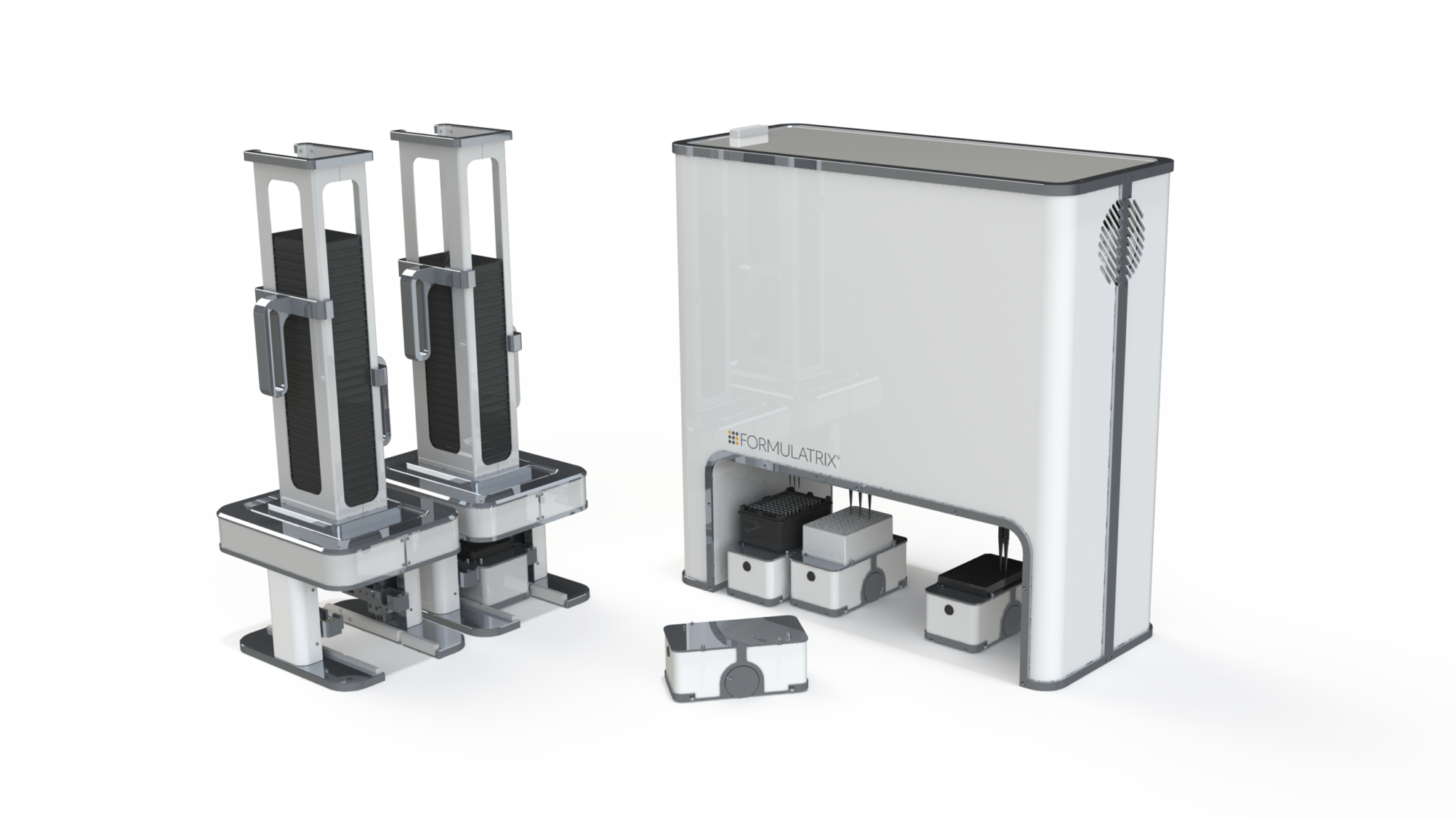 The future of laboratory automation eliminates bottlenecks by transferring liquids and plates in parallel. To generate data more efficiently, tasks can be parallelized with the introduction of additional ROVER Microplate Modules.  The modulatory of the ROVER Laboratory Automation Platform allows flexibility in system layout and provides expandability to application workflows and sample throughput.
The ROVER Laboratory Automation Concept will be shown at SLAS 2018 in San Diego, CA from February 5-8.  To learn more, visit booth #1335 and attend our Solution Spotlight Presentation on Monday, February 5th at 3:30 PM in the Exhibition Theater.
[[[["field9","contains","US"]],[["show_fields","field7"]],"and"]]