[[[["field9","contains","US"]],[["show_fields","field7"]],"and"]]

SONICC SHG has been very useful for us in detecting initial crystallization conditions in LCP for membrane protein targets. These conditions usually contain very small crystals and would have been missed by UV imaging especially when the drop is clouded by aggregation or as a result of the opaque LCP matrix.

To find microcrystals of membrane protein less than 1 um in LCP, SONICC SHG is really powerful. For this purpose, SHG is much better than UV-TPEF and Cross Polarized in my case.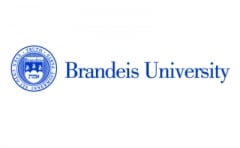 No additional feedback provided.

It is amazing to see your crystal light up in UV and SHG, for very small crystals it still is a difficult task but with experience, you can resolve a lot of confusion about microcrystals.
Major Pharmaceutical Company

We have had a RI1000 with SONICC for 1.5 years and since then have changed our workflow for viewing images. Very few of us look at visible images at first or even at all when screening. We take everything from SHG & UV-TPEF and put them directly in a random and/or an optimization screen. We also use the instrument to help determine small molecule vs. protein crystal using the UV-TPEF imaging mode.
[[[["field9","contains","US"]],[["show_fields","field7"]],"and"],[[["field7","contains","CA"]],[["show_fields","field28"]],"and"],[[["field9","contains","United"]],[["show_fields","field30"]],"and"],[[["field7","contains","MA"]],[["show_fields","field28"]],"and"]]
keyboard_arrow_leftPrevious
Nextkeyboard_arrow_right