A Liquid Handler That Optimizes Pipetting Performance So You Don't Have To
The FLO I8 Liquid Handler guarantees precise liquid transfers with no need to specify or optimize: 
source volumes
labware geometries
liquid viscosity
liquid surface tension
Since the FLO I8 Liquid Handler takes care of optimizing pipetting parameters for each distinct sample and reagent, automation engineers can focus on evaluating other instrumentation and designing workflows for new processes.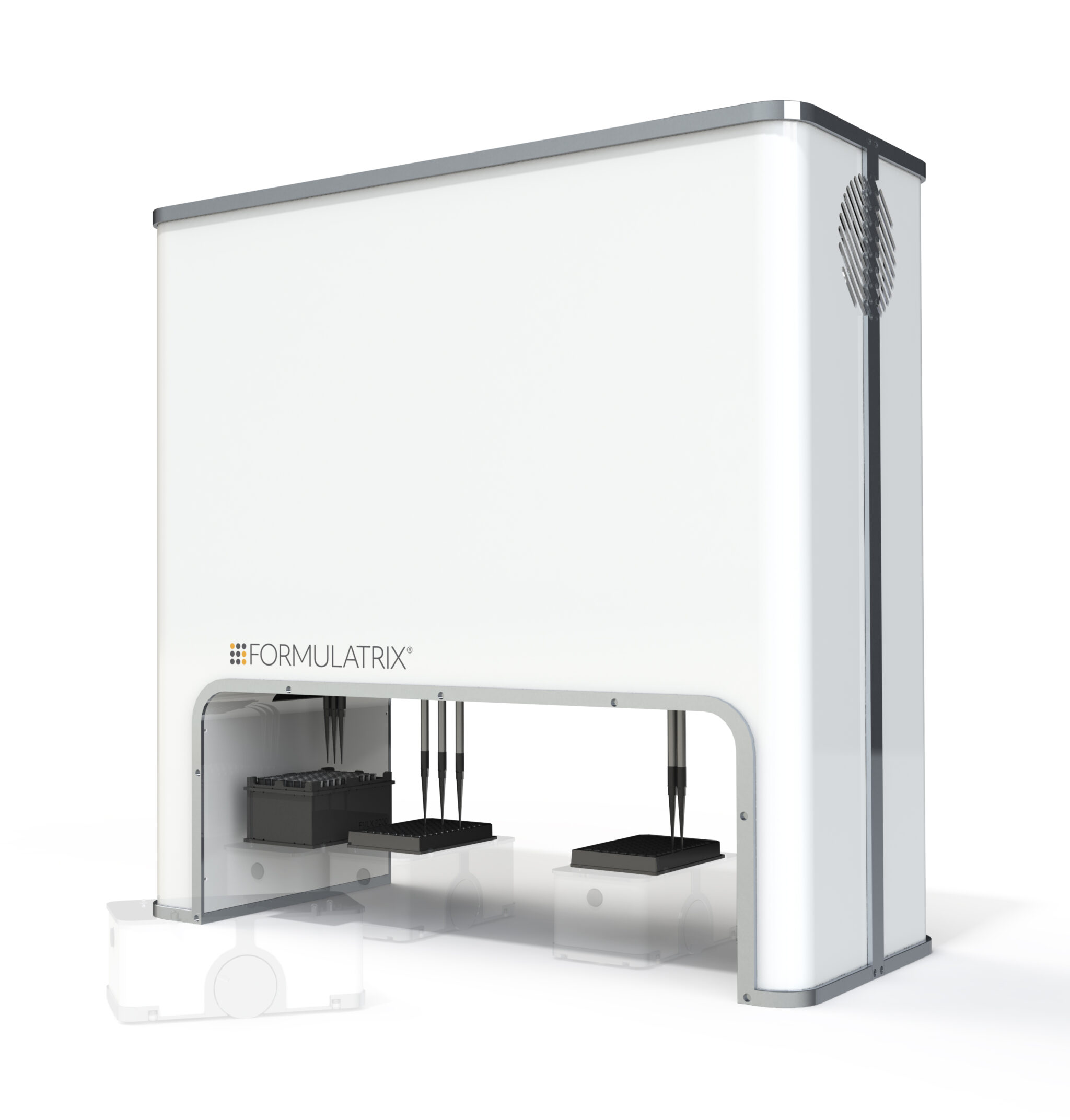 Design Your Experiment, Forget About Optimization

Because various technologies implemented in the FLO I8 Liquid Handler automatically sense liquid classes and labware geometries, software control requires no programming or prior liquid handling experience.  The combination of sensor technology, high-speed pipetting, and result-driven software provides an instrument that scientists will use for the simplest liquid handling tasks through to the most complex workflows in your lab.
Other liquid handlers are too complex to program and optimize, and as a result, they are not useful in the context of simple tasks.  Thus, researchers sacrifice precision in various steps of their workflow.  With the FLO I8 Liquid Handler, FORMULATRIX® aims to promote scientific discovery through enabling efficient and reproducible research.
Sample Preparation and Analysis of Nucleic Acids
When coupled with the CONSTELLATION® Digital PCR System and the MANTIS® Liquid Handler, the FLO I8 Liquid Handler offers a full workflow solution for sample preparation and analysis of nucleic acids via digital PCR.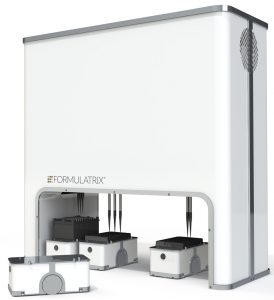 Sample Preparation
Cell Lysis
Nucleic Acid Extraction
Serial Dilution of Samples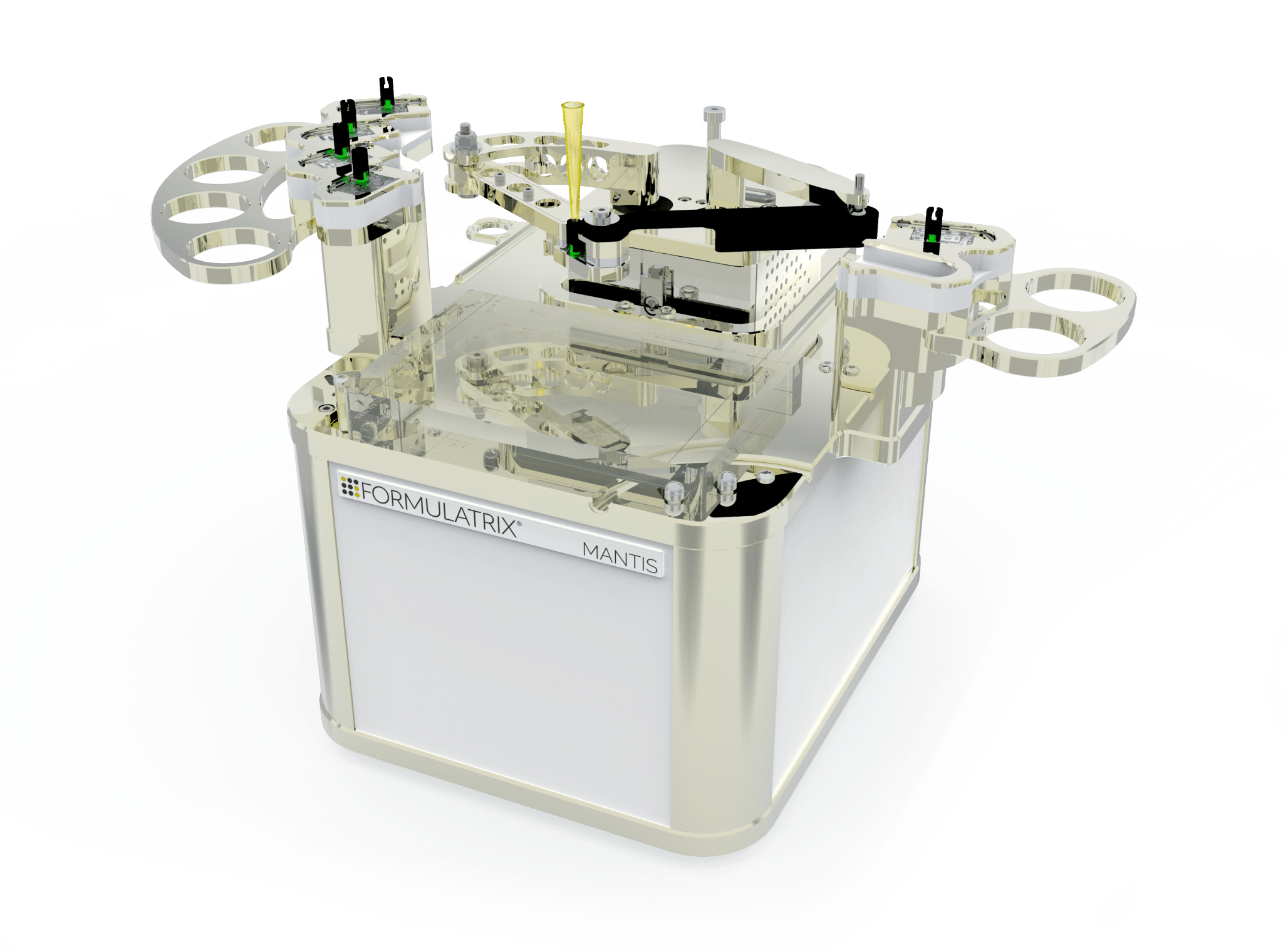 Reagent Addition
Add Mastermix
Add Primers
Add Dye or Probes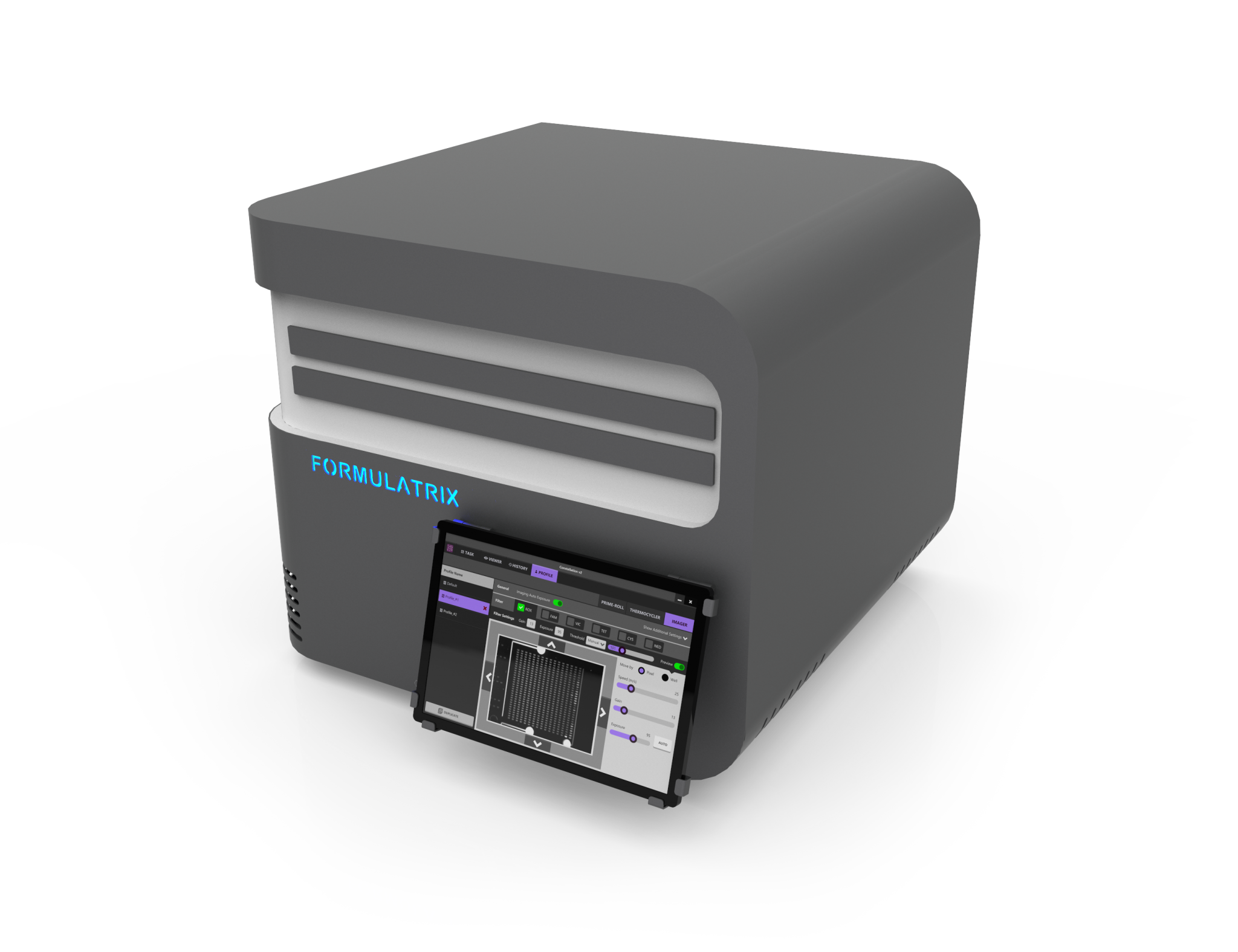 Analysis via Digital PCR
Partition Samples
Thermal Cycle
5 Color Multiplex Imaging
[[[["field9","contains","US"]],[["show_fields","field7"]],"and"]]