[[[["field9","contains","US"]],[["show_fields","field7"]],"and"]]
Clinical-Stage Gene Therapy Company

Before I got this machine, I spent, average 2-3 hours every day, normalizing my samples and mixing the PCR rxns. I can say anyone will agree that it is a very tedious and boring work. Then I happened to find Mantis ad in a corner of the webpage I was searching. I proposed to buy one since things could not be more miserable.
So they came for the demo. I was at first very suspicious for it. Worked in a chemistry lab for several years, I have deal with so many kinds of the pumps and I know how hard it is to keep it both move fast and accurate. Surprisingly, Mantis did very repeatable and fast operations.
So we bought it and now almost  six month past.  I have made about 700 96 plates using this machine. I kept taking aliquots out for checking the accuracy and I would say so far, it is  as good as the first day it came.
I would highly recommend it for you if you need to normalize sample plates a lot. This one works as good as, if not better, than some huge liquid handling system that is hundreds time more expensive.
At least, give it a try.
Wilmer Eye Institute at the Johns Hopkins School of Medicine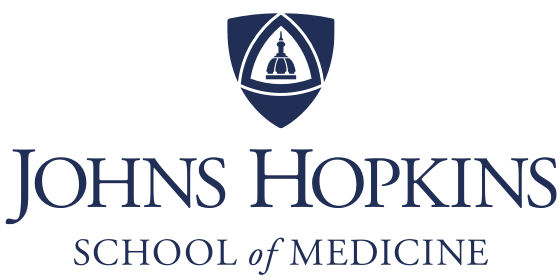 When it comes to dispensing quantitative real-time PCR master mix, the MANTIS meets and exceeds every requirement. We have developed protocols for 2 µL qPCR reactions that would just not be feasible without the precise and reliable dispensing of the MANTIS at 1 µL. Using MANTIS, I recently performed a high-throughput qPCR-based drug screen in stem cell derived retinal cells and acquired reliable data with homogeneity, precision, and faster dispensing. The instrument is user-friendly and has easily paid for itself in the savings associated with both expensive reagents and tip consumption in our lab. The MANTIS is an essential tool for any lab that wishes to perform the most efficient and reproducible genetic analysis

Invaluable device for setting up complex experiments comprising of several different reagents and assays at the same time. Exceptionally powerful for early assay development.

Automated liquid dispensing is normally associated with big expensive equipment. Not so the Mantis. It combines speed and accuracy with an extremely small footprint and a relatively decent price tag. For us it has become an integral part of single cell processing and NGS applications. Handling is straight forward and intuitive and even my automation averse lab colleagues love to use it.
Major Pharmaceutical Company

The Mantis is a compact, versatile, and convenient liquid handler that allows for the accurate dispense of reagent without the extensive liquid class development and testing needed for most other platforms in the market. The software can be used to very quickly deliver reagents to complicated multi-well plate set-ups, which helps reduce pipetting errors and eliminate ergonomic stress. It is a great option for an assay development lab like ours that is not high throughput and is interested in robotics.

1. The dispense list can be easily created using excel or text files to define the volume needed in each well.
2. Saves a lot of reagent because it requires very little prime volume
CRUK Manchester Institute

The Mantis is like no other liquid handler I've ever used. For low throughput, highly complex assays where having very low dead volumes is an absolute must, this machine ticks all those boxes. We have found it very useful for assay development and mechanism of inhibition studies. We also purchased the LC3 (large capacity chip changer) alongside the Mantis to ensure that we would not be restricted by the number of different reagents we could use at any one time. We routinely perform experiments requiring upwards of 10 different reagents so this has been an invaluable addition. The software is incredibly easy to negotiate, is very intuitive and allows you to set up very complicated experiments very easily and quickly. We're very impressed with this machine.

The Mantis is a small liquid dispenser for 96 or 384 well plates using their patented microfluidic dispensing chips. We use it to set up assays when preparing small numbers of plates, or anytime we are using highly precious reagents that we don't want to waste. With a little care we can get the dead volume down to 10uL. Although it dispenses one well at a time we find that it's speed is sufficient for most assays. And the software is very intuitive and easy to use. We've had it for six months and it has quickly become one of our most popular liquid handlers.
UK Cancer Research Technology

The Mantis is an extremely versatile piece of kit which allows you to set up complex assays with minimal hands on time. We are currently using it to set up assay development experiments such as buffer optimisation as well as mode of action studies. We have found that the Mantis dramatically reduces hands on time in the lab, especially when running stopped assays as these can be programmed in and left to run.

This dispenser is small footprint, small investment, and large return. Dispensing small volume reagents to an entire plate at any volume in the working range eliminates human error for manual addition. It also lets you dispense directly from a pipette tip, resulting in saving precious reagents! Highly recommend!
GE Analytical Instruments

this product is very compact and smart. What's more it can dispense very tiny volume of solution, such as 5µL, into a small channel. All these are very suitable to our products development.

We got a Mantis to dispense cells and reagents in 384-well format. It's been great. We do better experiments now since it is easy to use the Mantis to set up tests of a lot of concentrations. It's been reliable and used regularly for more than two years now. Very glad we have the Mantis.

The Mantis is an ideal instrument for applications that require high precision and accuracy. In my lab, we use the Mantis primarily to add cells and drug treatments to 384-well plates. I find the Mantis to be more accurate when adding cells to 384-well plates than other reagent dispensers. The instrument allows me to easily test different drug concentrations and combinations. Overall, the Mantis has proven to me that it can reduce the background noise of data, and improve the accuracy of my experiments

I feel compelled to leave a strong recommendation for potential purchasers of the Mantis. We have now implemented the Mantis into our everyday workflow for assay development. The software is easy to use and allows us to quickly set up DOEs with varying concentrations of reagents and direct them to appropriate wells. We have also been extremely efficient in showing the feasibility of smaller volume reactions using the Mantis, with several assays moving from using the higher volume diaphragm to the smaller volume diaphragm and decreasing the size of reaction from 5 µL to 500 nL - at a huge cost savings! Plus money we save from not losing valuable reagents is also a huge plus; the low dead volume alone makes this a great purchase. We give the Mantis our highest recommendation.
Major Pharmaceutical Company

The Mantis made an immediate impact in our lab. We support Large Molecule Discovery Research and this device allows us to minituraize assays and speed development. Our favorite features are the disposable chip format which eliminates cross contamination entirely. I strongly reccomend this product based on the value it has provided to our lab.

when it works, it works quite well though a little slow.
[[[["field9","contains","US"]],[["show_fields","field7"]],"and"]]
[[[["field9","contains","US"]],[["show_fields","field7"]],"and"]]